GUT AFTERNUN MY PRETTIES
HEHERHHEHHEHEHEHEHEHHEHEH
SHITSUREI SHIMASU!
THIS IS NOT A TEST
ITS A DOOHICKY OF A FRESH CALENDAR AND A FROZEN HALF SMILE THAT KNOWS THAT WERE IN THE DEAD OF THE HALLOWED SEASON OF REBIRTH AND FROSTBITE
Well, i think everyone around here has been lazy or had better things to certainly do over the course of the last month (Bacchanalia, Yule, Starlight Celbration, Christmas, Channukah, Kwanazaa, Shoe Giving, Saturnalia, The Festival of Fish Fighting, St. Yorick`s Day, Signature of the Constitution of the Republic of China, New Years, The Feast of Fools, Modranect, Pancha Ganapati, Festivus, Snowflake Day, Xmas, Refridgerator Day, Life Day, Xmas, Wintersday, Agnostica, Alvistide, Frostval, Chalica, Holiday Number 11, Hogswatch, Xistlessnessmas or some bastardized concoction of any two or more above)
Busy like Bees, methinks! Specifically knowing that any member of this fine organization of individuals would celebrate all (or at least most) of these festivals for the deserving time given off and the simple fact of that the Number Two ALWAYS throws down. Anytime. Anywhere. Anyhow.
Anywho, It feels like the site has been neglected for a bit too long (with good raisins
SEE ABOVE
) so in the fact of all the blood oaths, civil war reenactments, sacred orgies, beaver trimming contests, Box Social revolutions, convoluted 16 hour ceremonies of intense psychic plastique surgery and AA meetings that resulted in Keggars, it is my sworn duty to bring you the roturnus o`....................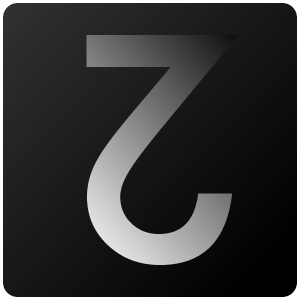 (ah shit jimmy j christ, you put the slide in upside down agin, you incompetent fuckhole!)
Much more is in store for this coming January. More tunes, More muses, More articles, More fart tassels, More fabrications, More invitations and certainly a seriously marked increase in the amount of nudity (what gives? what kind of quasi uber secretive masked underground society cult is this?!?!?!?!?!?!?!?!??!!?)

But as they say: "Talk is cheap but the price of action is colossal." or as the Spanish Inquisition says "Actions speak louder than words."


Alas world never ceases spinning ( ha says you! we'll freeze time to a standstill with the solid word (or in this case, digital) and you'll never stop us Supermen BWHAHAHAHA!) and neither will we. Science Fiction is slowly dissolving into Science Fact showing the seventeenanity signs of the Apocalypse all over: Precognition has escaped Minority Report (albeit quite
seductively
), matter just
ain't
what it used to
be
, 10 Year olds are making Astronomers look
bad
,
Nano
Batteries
anyone?
, The Sky is
Falling
(literally),
Mad Scientists finally come out of the
closet
, Logical fallacies continue to
skyrocket
, love now comes in all
shapes
and
sizes
(or our brains don`t know the difference between sin and bliss), Judgement is
putty
in yer
heads
,
Reality
creation
is more
relevant
than
ever
, Quantum Physics comin'
alive
and right at
ya,
Witchcraft now recognized as a
profession
(DAMN THOSE GYPSIES cough) and
`there
is
no
spoon`
Ah but if that don`t yank yer goat then i don`t know what will. However for you all who are already yawning and steering back towards yer books of faces and sky net military programming. DO I HAVE SOMETHING FOR YOU. OK Spuddroker left behind this little morsel before he faked his death and ran off to Thailand to become entwined with several boy girls and herion running operations. He`s left this single book of theory, all wrapped up in one nice little package with the scandalous, provocative and tantalizing title: MR. Dukes`
SECRETS OF THE BLACK MAGICIANS EXPOSED
This pill in a text should put to rest all yer
worries
and
misconceptions
of the peculiar elusive Arcane Alchemistry of the Mind-body which shall not be named but rings in the halls of yer brain for the young, brhung and sane.
Ah but stay TWO-ned Me friendtables (and enemas) for all shall be revealed in due time. till
then
:
Le hannon a tholel
Calo anor na ven
No in elenath hîlar nan hâd gîn
Namárië
(translation: keep jerkin`it. PEACE)
PS: just a little treat not to weigh yer pretty swollen heads
ANIMALS ON PSYCHEDELICS